page1
MEDIA ROOM BY STORY.KISSPR.COM
Stories:
News - Press Releases - Blogs
Fort Collins Club would like to remind its members, members of other local gyms and all members of the Fort Collins community to register for the Fort Collins Triathlon and Duathlon before race day on Sunday, September 9, 2012 at 7:00 am. The event is proudly sponsored by Fort Collins Club, which holds more community athletic events than any other health club in the area including the semiann...

June 18, 2012
Anyone in northern Colorado looking to get cash for silver will be happy to know that NoCo Gold & Diamond has just made the process a little easier with the launch of their new website. The new website was developed by Page1 Marketing, a local Fort Collins web marketing company. The site sports several improvements over its prior incarnation, including a sleek new look, faster response ti...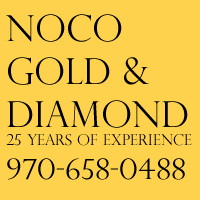 June 08, 2012
Seniors Helping Seniors, a leading home care provider company, recently co-sponsored the 12th Annual Art Auction at the Drake Center in Fort Collins on May 24, 2012. The art auction, named "Memories in the Making," is an annual Alzheimer's Association event. The event raised more than $70,000 dollars for the Association to provide education, counseling, a support groups to the nearly 72,000 C...

June 08, 2012
Dentist Dr. H. Arthur Missirlian of Fort Collins, Colorado is now offering mini implants to dentist patients that are in need of or already wear dentures. Mini dental implants are a revolutionary new technology in implantology. Dental surgery is generally something that some shy away from, but customers will be happy to know that this particular procedure only takes one visit with minimal in...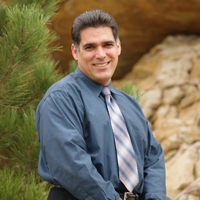 June 07, 2012
Summer is finally here, and it's the perfect time for pools, relaxation, and family barbeques, but Black and White Auto Body Repair is encouraging customers to put something on their list that may be easily forgotten amongst warm weather festivities – car maintenance. It is a well-known fact the Colorado winter is tough on automobiles. Snow, ice, and road salt drastically deteriorate a vehic...
May 29, 2012
Fort Collins Club, a Northern Colorado fitness center, is now accepting enrollment for their kids summer camp program, Camp Fort Collins Club. The camp is designed for children ages 5-12 years old, and will meet on location starting June 4 through August 3, 2012, 9:00 am to 12:00 pm. There will be no camp on July 4. Parents will be able to drop their children off as early as 7:45 am. Registra...

May 25, 2012
Fort Collins Club, a premium fitness center, is proud to announce the opening of their refurbished outdoor pool area along with a host of summertime pool activities for the whole family. Camp Fort Collins Club, swim lessons, and a non-competitive sand volleyball league are just a few of the opportunities members and their families can take advantage of. Fort Collins Club is proud of their di...

May 25, 2012
NoCo Gold & Diamond has recently conducted market research that illustrates some interesting results: most of their customers are divorcees who need cash for diamonds because those diamonds brought up painful memories of their old marriage. In an effort to support this demographic, NoCo Gold & Diamond has reached out to divorce-related social media support groups looking to aid those ...

May 24, 2012
Athena Salon, Spa & Wellness, a leading spa and salon located in between the Windsor and Fort Collins, Colorado communities, has recently been named the only Eminence Organics© Green Spa in the northern Colorado area. Eminence© only gives this distinction to the spa and salon that meets a list of certain criteria including: choosing reusable and biodegradable products, placing recycling b...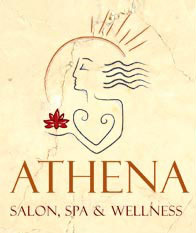 May 16, 2012
Chelton Self Storage now holds storage unit auctions and is happy to report that their auctions are extremely popular in the Colorado Springs area. The facility held two storage unit auctions in the last three months: on May 5 and March 10, 2012. "We are excited to see such enthusiasm for abandoned storage units here in Colorado Springs," says facility manager John Cruz. "Folks have seen wha...