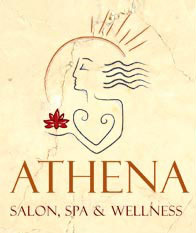 Athena Salon, Spa & Wellness Named Only Green Spa and Salon in Northern Colorado
Athena Salon, Spa & Wellness named the only Eminence Organics© Green Spa and Salon in the northern Colorado area and one of the only spas in Colorado.
Athena Salon, Spa & Wellness, a leading spa and salon located in between the Windsor and Fort Collins, Colorado communities, has recently been named the only Eminence Organics© Green Spa in the northern Colorado area. Eminence© only gives this distinction to the spa and salon that meets a list of certain criteria including: choosing reusable and biodegradable products, placing recycling bins with labels next to trash cans, and using non-toxic cleaning supplies over harmful chemicals. The other Eminence© Organics Green Spa facilities in Colorado are located in Aurora, Colorado Springs, Steamboat Springs, and Keystone.

The Vancouver, British Columbia based Eminence© initiated the Green Spa certificate program to reward the spas that support the green movement. They also have hopes that the program will inspire and motivate other spas. Athena Salon, Spa & Wellness is thrilled to be a certified Green Spa and a partner of the Eminence© Organic Skin Care line. Athena is dedicated to providing quality hair, skin, massage, waxing, spray tan and nail professionals and services, while also using natural and organic products that are good for the earth and their clients' health. Their ultimate goal is to get their customers looking and feeling their absolute best in a manner that preserves and protects the environment.

Eminence© Green Spa Program certification requires spas to choose reusable products instead of paper and plastic utensils, place settings, and cups. They also require that the recycling bins that are placed next to trash cans have clearly marked signs that direct users to choose the correct receptacle. In addition, the skin care line hopes that their certified programs use organic and biodegradable cleaning products as a healthy alternative to chemical-based products. The certified spas must use low amounts of energy. Eminence© Organic Skin Care has provided eco-friendly and organic products to the best spa locations for over 50 years—long before the "green" movement began. Their transparent practices include recognizing the best spa facilities for green practices, choosing ingredients that are farmed sustainably, and packaging for their products in earth-friendly materials.

Athena Salon, Spa & Wellness is sought-out for their miraculous facials that use Eminence© products. The Athena Signature Facial is customized specifically for each client--a best spa practice. This treatment cleanses, exfoliates, conditions, removes impurities, promotes circulation, and hydrates your skin. The spa also offers teen, express, microdermabrasion facials, and eye and lip contour treatments. For more information about Athena Salon, Spa & Wellness, their Green Spa certification, or their other spa and salon services call 970-223-0273 or visit www.spaathena.com.
This content is published on behalf of the above source. Please contact them directly for any concern related to the above. 
This press release may contain forward-looking statements. Forward-looking statements describe future expectations, plans, results, or strategies (including product offerings, regulatory plans and business plans) and may change without notice. You are cautioned that such statements are subject to a multitude of risks and uncertainties that could cause future circumstances, events, or results to differ materially from those projected in the forward-looking statements, including the risks that actual results may differ materially from those projected in the forward-looking statements.